A Bit About Me

When I was a single mother of 3 boys, my life was about helping them discover the world around them through a wondrous and curious perspective. As they grew up, I could see more and more how sharing this type of perspective could positively influence peoples' mindsets about the world.

As the boys became adults, I decided to go back to school for fun and I signed up for the photography program. It didn't take long before I was falling in love with the camera and wanted to learn how to take beautiful photos all the time. The wonder and beauty I saw in the world and shared with my boys could now be captured with my photography. I love taking photos of the world around me. The scenery, the animals, the birds! I take great pleasure in the world we live in and taking photos not only relaxes me but I love to share them.

Taking my photography to a professional level was naturally the next step. I was going to do what I loved full time. I love taking a simple item and making it shine. Creating an image that shows a product in an elevated manner with clear indications of how the product is used or showcased.
More About Me
I graduated from Fanshawe College's photography program in 2018 with both President and Honour Roll awards. I achieved this with a GPA of 4.2. I have also set up an award for a photography student who has successfully completed their 1st year and is active in their 2nd year at Fanshawe College.
"Everyone deserves an opportunity to be recognized for their hard work and dedication to the program."
I specialize in product and commercial imagery and for three and a half years I was the product photographer for StarTech.com in London, Ontario.
Many of my images appear on StarTech.com's website, Amazon, Bechtle in Europe and other IT channels.
I have been shooting for Indiva Inc. in London since November of 2020. These images have been used in Indiva product materials, website, promotion, etc.
I'm a dedicated, detail-oriented photographer who strives for the best in all I do.
I take my photography seriously and I love what I do.
My photography skills are enhanced by my knowledge and use Photoshop, Lightroom, Capture One and other software.
Graduated (4.2 GPA) with President and Honour Roll Awards
Specializing in Product and Commercial Imagery
Dedicated with a Great Eye for the Right Shot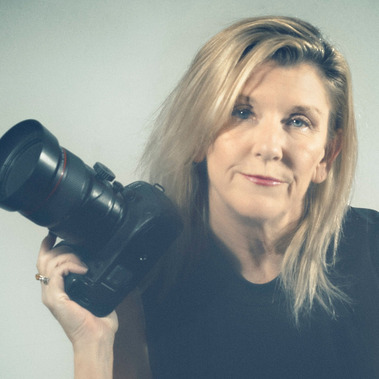 Where are you located?
I am located in London, Ontario.
I am completely portable and I do love a good road trip. However, due to the rise in gas prices, I have had to implement a travel fee.
How far in advance should I book?
Try to have a couple of dates in mind and then reach out to me via email and we can book some time together!!
I operate my studio 7 days a week so that I can make time for those who need my services at unconventional hours.
What are your rates?
I have a price list in place.
However, everyone's situation and needs are different and I like to have a conversation to make sure I can deliver on the ask.
I am a firm believer that everyone deserves beautiful photos and that those photos shouldn't break the bank.
Talk to me and we'll work together to make sure you receive the quality images you deserve.
Are you a large studio?
I am the sole proprietor and run my business on my own.
You will always know who's taking your photos and that the quality will be consistently high every time.